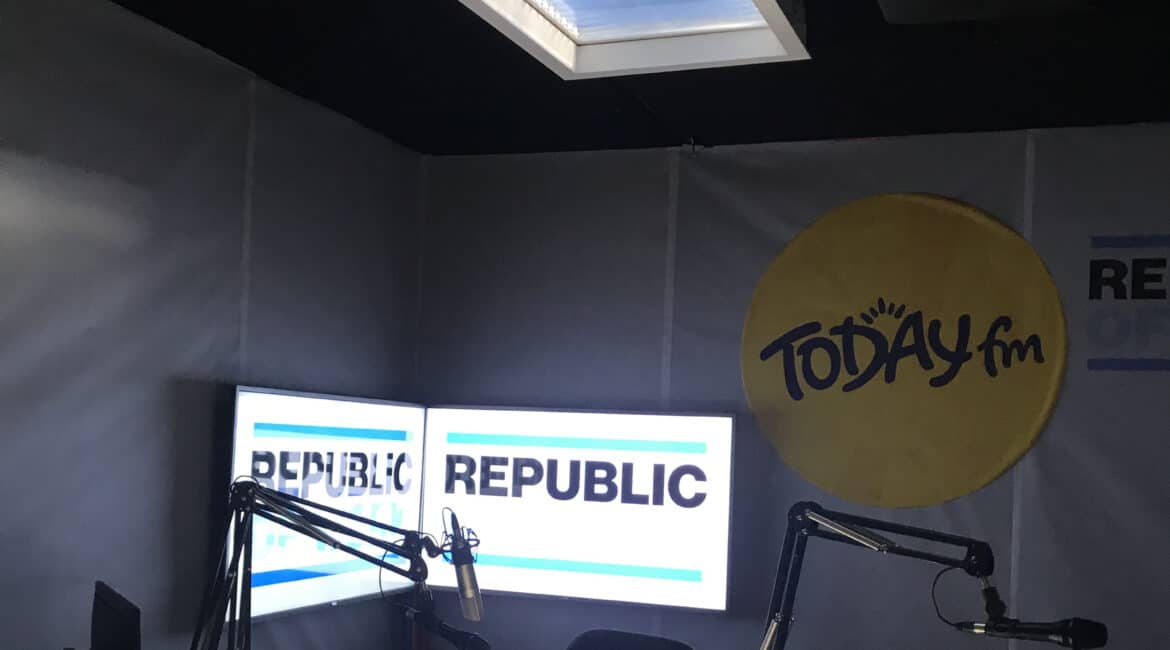 Recording studios are so often regarded as non-mainstream creative businesses and are located in basements or attics. Here the sense of isolation can aid the creative process, yet if one spends too much time there, the very opposite may occur. Recently the trend has emerged where such studios are working from spaces like shop windows and where the stimulation of observing people-movement and daylight feed into a better vibe created in the transmission or recording.
For studios where such a natural atmosphere is beyond budget, the E'Window can offer a truly superb equivalent.
One of our clients in Ireland, a national radio broadcaster was one day live on air telling his listeners what a beautiful blue sky day it was outside, and how this makes us all feel so good. Soon listeners began to message his show. This DJ did not realise that it was a raining wet Irish day but that the E'Window in his studio delivered such a true daylight experience.